The Best Place To Sell Your Business Or Buy Your Next One!
Search
Showing 1 - 4 of 4 items
Price: £5000 ono VAT Free
A selection of second hand bouncy castles for sale suitable for someone wanting to start up their own business. Everything you need to get started. Includes one adult bouncer (made by Bee Tee), one adult bouncer made by Tearaway Leisure, one ballpool/bouncer with small slide, two castle/slide combos, one 10 x 10 open front castle and one 12x12 open front castle.
Click for more info and contact details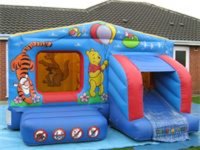 Price: £0 ono VAT Free
Price on Application
Opportunity to purchase a complete bouncy castle company, ready to work straight away!
Stock of high quality and in excellent condition, mostly made by KLC Castles, to include;
10ft * 12ft Peter Pan, 11ft * 12ft Shrek, 12ft * 12ft Princess,12ft * 14ft Football,12ft * 14ft Ben10,12ft * 14ft Simpsons, 11ft * 15ft Peppa Pig,11ft * 15ft Thomas Tank, 14ft * 14 ft Princess with turrets
15ft * 15ft Slide Multiplay, Nemo,12ft * 18ft Slide N Bounce, Princess,10ft * 15ft Slide, Jungle,
1 * Kids and 1 * Adults Sumo suits and 1* mat.
16ft * 16ft Adult Champagne,16ft * 16ft Adult Balloon, 16ft * 16ft Adult JukeBox.
All with respective blowers / pegs / leads / ground sheets / mats / balls.
Click for full listing and contact information....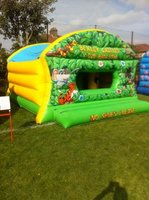 Price: £14000 including VAT
Fantastic investment opportunity! 2x version 2 Greenscreen Dream Machine photo booths with 5 changeable skins, 6 red rope barriers, red carpet and a large selection of props. In addition, I also have 5 confirmed bookings worth £2000 which would be the perfect start for anyone just starting out.
The version 2 GSDM is the most advanced photo booth in the industry and really stands out from other booths currently on the market.
£7000 for the 22" £8000 for 42" or £14000 for the pair
Click to see full listing and contact details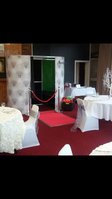 Price: £15000 VAT Free
Comes complete with 6 x battery Cars & Trucks (commercial standard produced by SB International) Barriers, Signage, Flags & Poles. Cash desk with computer Photo ID system for producing Driving Licence for children on completion of the "Driving Test"! Barriers/Fencing can cover an area of 12m x 10m. Comes with website.
Click for more info and contact details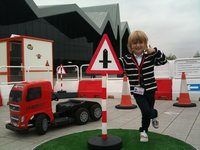 Showing 1 - 4 of 4 items