The Best Place To Sell Your Business Or Buy Your Next One!
Search
Showing 1 - 4 of 4 items
---

Some of these items can be sold separately if required. Sold with bookings, some of these are at top major corporate events!
Please contact me with any serious interest. These are all great quality products and will earn you good money in the blink of an eye! Only for sale due to ill health and other commitments.
Opportunity to purchase a `once in a lifetime company`
POA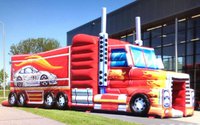 £5000 ono VAT Free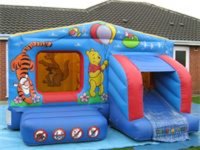 Stock of high quality and in excellent condition, mostly made by KLC Castles, to include;
10ft * 12ft Peter Pan, 11ft * 12ft Shrek, 12ft * 12ft Princess,12ft * 14ft Football,12ft * 14ft Ben10,12ft * 14ft Simpsons, 11ft * 15ft Peppa Pig,11ft * 15ft Thomas Tank, 14ft * 14 ft Princess with turrets, 15ft * 15ft Slide Multiplay, Nemo,12ft * 18ft Slide N Bounce, Princess,10ft * 15ft Slide, Jungle, Kids and Adults Sumo suits and mat.16ft * 16ft Adult Champagne,16ft * 16ft Adult Balloon, 16ft * 16ft Adult JukeBox.All with respective blowers / pegs / leads / ground sheets / mats / balls.
Opportunity to purchase a complete bouncy castle company, ready to work straight away!
POA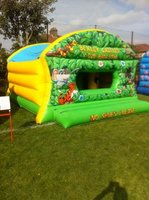 Showing 1 - 4 of 4 items