The Best Place To Sell Your Business Or Buy Your Next One!
---
The page you are looking for no longer exists.
Please look at some similar items.

1 off 6m x 15m
5 off 6m x 3m
also
40 of white bistro chairs
11 of 6m x 2m William Armes dandy dura matting in natural fleck
8 of 6m x 2m William Armes dandy dura matting in black

Ground pegs and ancillaries included to go out and fully install ready for hire.
CLEAR SPAN 6M BAY MARQUEE can be configured into:
£2950 VAT Free ono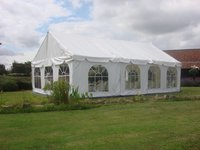 All the metal work is interchangeable so you use the same legs roof purlings eaves etc whether you have a 3m or 6m or 9m wide marquee .... the only difference is length of the roof beams and the roof canvass all of which are in 3m sections so for example I think you have 4 or 5 of 3m roof so you can do a 3m x either 12 or 15m long marquee ..... with the 6m roofs I think you have 6 or 7 so you can do a 6m x 18 or 21m long marquee and with the 9m I think you have at least 12 or more so you can do a 9m x 36m long marquee.
With the equipment I have for sale you would very easily earn 25k a month for June July and September (the 3 busiest months)
We have linings, table cloths, tables, chairs all included in the price. There are 2 dance floors, they do require some attention but are useable. A 7.5 tonne lorry would be needed to transit the items
The original price was 30K, we will accept offers of £17950.00 ONO
The set up is Roder, or Roder compatible.

• 12m x 45m lined
• Bull nose extension for 12m
• 9m x 42m lined
• 15m x 45m cassette flooring including extra extrusions, all battens included
• 6m pagoda lined
• 4m pagoda lined
• 6m trailer
• Mitsubishi pick up 04 plate
Potentially profitable marquee company for sale, ideal for start-up business or for existing company to add to their stock, marquee consist of custom covers stock.
£52000 +VAT ono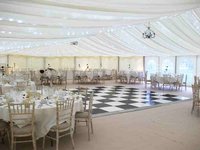 Good size Stainless Steel Single Sink Inset Bowl Mount for Home or Business use.
£55 VAT Free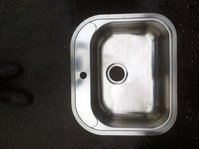 £13500 +VAT